Jeroen Elassaiss-Schaap, PhD
Jeroen Elassaiss-Schaap is a recognized expert in translational medicine and pharmacometric modeling. With a broad experience in modeling, team representation and senior advisory roles in medium to large pharmaceutical companies, he has worked in most therapeutic areas and on many different targets.
Jeroen founded PD-value in 2014, widening his scope from a big pharma background to the dynamic environment of biotech. The amazing variety of projects in the biotech realm is a real marvel and a continuous source of inspiration. Jeroen furthermore is active at Leiden University as a part-time research fellow, active in areas of physiological based modeling of brain pharmacokinetics, hypervariate modeling and systems modeling approaches.
Jeroen is a real team-player, having the best interest of the collective in mind while providing support from his expertise. Creative thinker, with the stamina to follow through or to push where needed.
Innovation and scientific progress, in the widest possible sense, is a passion also in the off hours when reading books. Jeroen loves to balance his head space by intensive practice of a form of martial arts, Shaolin Kempo.
Basak Tektemur-Altay, MBA, MSc
Basak Tektemur-Altay is the Director Systems Biology and Business Development at PD-value. She is responsible for overseeing the systems biology projects and coordinate business development and commercial activities. After working in a number of commercial roles in the life sciences industry, in 2014, Basak established SysBioSim B.V., a dedicated systems biology and simulations company, to bring systems biology services to the clients in a wide-range of life sciences sectors. She worked as the Founder & CEO at SysBioSim until the end of 2020 right before she joined PD-value. She is committed to bringing her expertise and know-how in the field to PD-value.
Basak has a Bachelor's degree in Molecular Biology and Genetics where she obtained a solid scientific background and hands on research experience. Following her passion to join the life sciences industry and to pursue her entrepreneurial ambitions, she obtained an MBA and an MSc on International Business degrees. She brings expertise in business and life sciences as well as a relevant network in the industry, complementing the networks of the clinical and academic partners. She is both instigator and driver of innovation with a proven track-record. Her forte is the ability to bring together the ingredients to turn innovative ideas into business opportunities. Having business degrees and expertise that is built on a scientific background, Basak successfully commercializes emerging opportunities in science with an eye on the positive social impact. She has knowledge and expertise in all management aspects such as strategy, finance, business development and IP.
Basak enjoys spending time with family and friends. She is committed to her yoga exercises and is very enthusiastic about organic and sustainable food and products. She is a self-confessed coffee-lover, occasional futurist, AI and classical music enthusiast, a scientist at heart and a proud book-worm.
Monir Bertayli, MSc
Monir Bertayli is a PK-PD consultant at PD-value. Monir has a MSc degree in biomedical sciences (VU Amsterdam) with specializations in cell biology and immunology. He performed internships in the field of oncology and immunology. He joined PD-value in March 2019 as a trainee, and is now working at PD-value as a pharmacometrician, with a focus on the Horizon 2020 QSPainRelief project.
Being a pharmacometrician allows him to achieve his main goal as a scientist, which is to contribute to the search for cures or prevention of disease. He is passionate about expanding his knowledge on health, disease and the working mechanisms of drugs. Monir also values that his work is varied and at the same time is challenging his creativity and insight.
Monir's broad scientific knowledge ranging from immunology, oncology to pharmacokinetic drug interactions, brings new insights to the PK-PD modeling and specifically helps to understand and apply the various aspects of physiological based PK-PD. Monir is highly motivated and eager to improve himself. He is motivated by a strong curiosity and is creative in finding solutions.
Besides wanting to improve the health of others, Monir is also passionate about improving his own health by regular exercise (running and going to the gym) and having a healthy diet.
Anke Kip, PhD
Anke Kip is a PK-PD consultant at PD-value since March 2019. Anke holds a PhD in Clinical Pharmacology (NKI; Netherlands Cancer Institute) and has a background in molecular biology (Utrecht University). Her PhD research focussed on optimizing treatment regimens against leishmaniasis, a neglected tropical disease. Her PhD work encompassed many stages of (clinical) research including bio-analytical assay development/ validation, laboratory analysis of PK-PD samples and clinical pharmacokinetics and pharmacometrics. After obtaining her PhD, she worked as a program manager at Lygature, where she supported different multistakeholder collaborations.
Anke is passionate about making sense of data and solving complex problems. At PD-value, Anke is most enthusiastic to integrate data of different pre-clinical in vitro and in vivo studies, both PK and PD, to increase insight and understanding of the compound being studied in translation to the clinic. Her specific interest is the modeling of PK-PD mechanisms, especially the immunomodulatory properties of drugs. The combination of science and pragmatism is something she values in her work as a PK-PD consultant.
Outside work, Anke enjoys creative projects, traveling, forest walks and food/drinks with friends and family.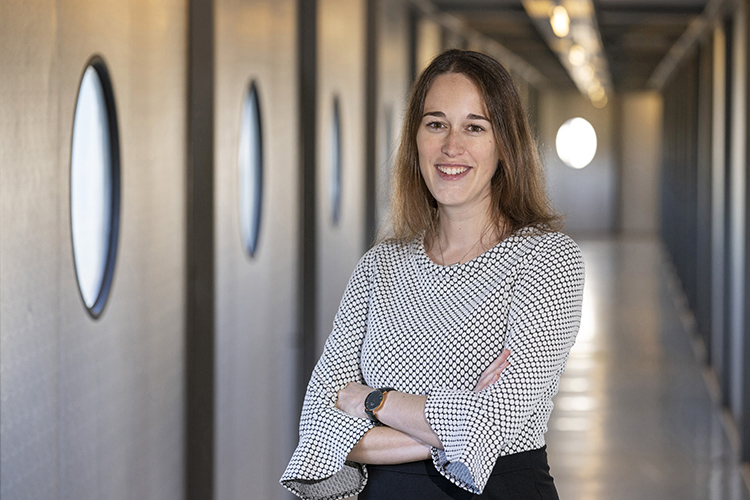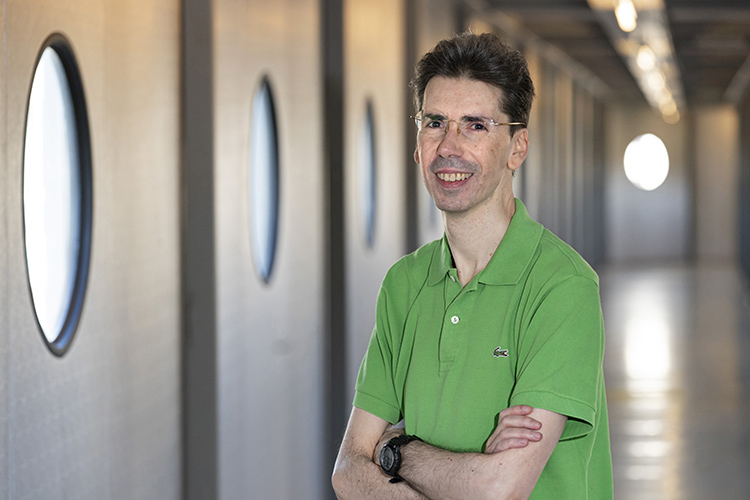 Vincenzo Luca Di Iorio, MSc
Vincenzo Luca Di Iorio is a PK-PD consultant at PD-value since May 2019. Vincenzo has a MSc degree in Physics from the University of Padua (Italy) with a focus on computational cosmology. After his MSc program, he worked at GlaxoSmithKline at the Clinical pharmacokinetics & Modelling and Simulation department. Subsequently he worked as a PhD student at LACDR on the modeling of disease progression and pain response in neuropathic pain.
Vincenzo's specific interest lies in the optimal design of experiments, mathematical and computational aspects of modelling and scientific research. At PD-value he is also co-responsible for the IT-infrastructure, such as data storage and back-up, with particular attention to data security and data confidentiality.
Vincenzo has extensive mathematical, coding (R, Nonmem, PopED etc) and general computer knowledge. He has a strong scientific curiosity in general, is meticulous and has attention to detail.
Also outside work, most of Vincenzo's hobbies involve computers and/or coding in one way or another: playing old cRPG videogames and creating user modifications for them, playing chess (against computers), reading sci-fi novels and watching – mostly sci-fi – TV shows.
Yan Zhao, PhD
Yan Zhao joined PD-value June 2020 as a PK-PD consultant. In 2016, he obtained his PhD in mathematics from the University of Milan and Leiden University, on the study of classifications of geometric objects using algebraic equations. Prior to joining PD-value, he worked as a quantitative researcher at Optiver, a financial derivatives trading firm based in Amsterdam, where he developed pricing models and trading strategies.
Yan has a strong mathematical background and practical experience in dealing with complex problems. At PD-value, he works with clients to obtain the most value from their experiments, integrating discovery stage and pre-clinical data to understand the properties of the drugs and the PK-PD mechanisms. He likes working on new challenging problems, learning on the go and will think out of the box for a solution.
Yan also has extensive experience in programming. He has built automations to efficiently extract information from diverse datasets and manage complex models, providing a more streamlined workflow and clearer focus for model development.
In his spare time, Yan loves being out in nature, trekking and solving puzzlehunts with friends.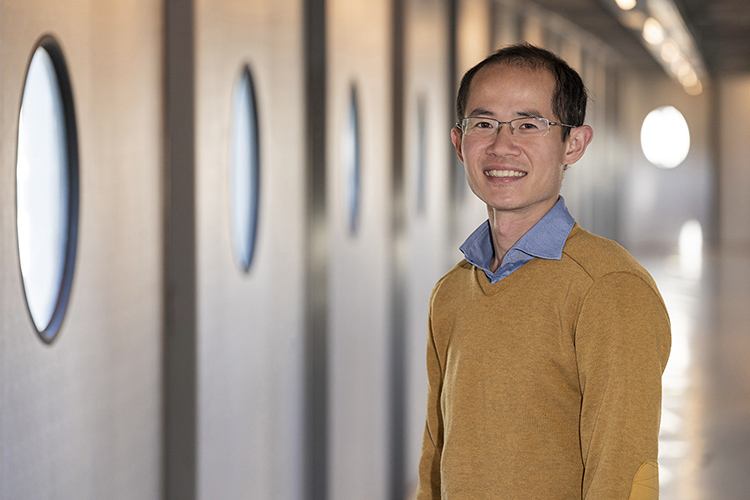 Want to know more?
For further introductions or to explore avenues of collaboration, please send an e-mail to jeroen@pd-value.com or see the contact page for other communication options.